You are here
SBIR-STTR-Success: Innovative Coating Could Help Prevent Clotting Around Coronary Stents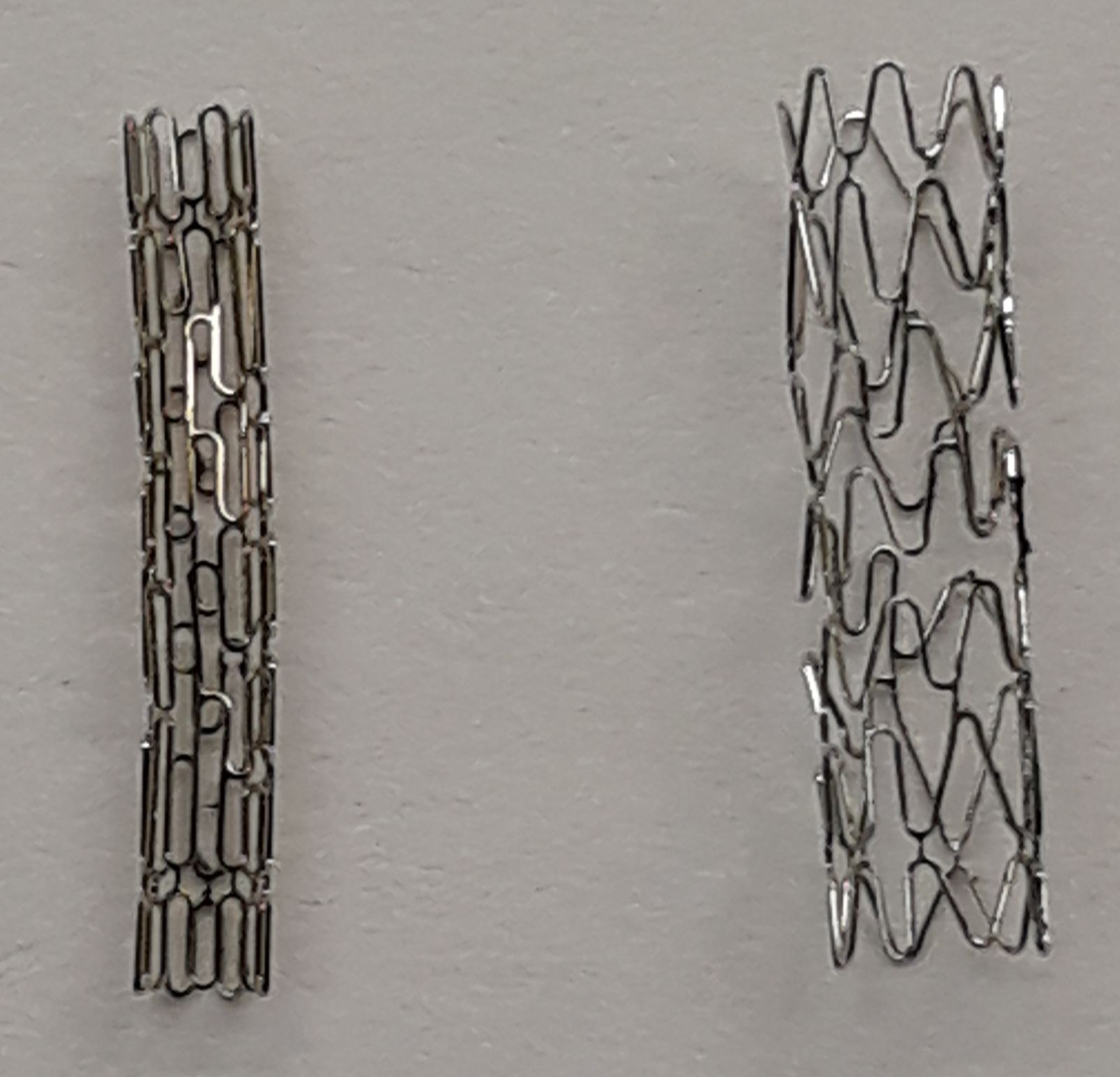 Medical science has come a long way toward improving treatment for people with blocked and narrowed arteries. Inserting coronary stents—life saving mesh tubes placed within arteries to keep them open—is now common practice. But in a small percentage of patients, stents can actually cause clotting, heart attack, and even death. 
Designing safer stents is just one public health issue that the Columbia, Missouri-based company Nanova is working to solve.
Nanova was co-founded in 2007 by a handful of surgeons and researchers with the broad and ambitious goal of improving public health across disciplines. "[NIH funding] really brought us to life," says Meng Chen, co-founder and Vice President of Nanova. In 2009 the company received two Phase I Small Business Innovative Research (SBIR) grants from the NIH: one to develop a non-destructive, longer-lasting treatment for dental cavities and one to investigate better bone implant material. Chen says they were especially thankful to receive the funding, since fundraising was much more difficult after the financial crisis. 
Then, in 2011 Nanova received the fast-track SBIR grant that would help them design a better stent for patients with coronary heart disease. The funding allowed Nanova to develop a cutting-edge nanocoating technology that covers metal stents with a thin layer of material, making them more compatible with the body and less likely to cause blood clotting and blood vessel re-narrowing.
With the recent support of Phase IIB SBIR funding, the company is planning to start clinical trials next spring in collaboration with the University of Missouri, the institution that served as the founders' meeting grounds more than twenty years ago. Chen credits NIH support in helping the company navigate the heavy regulatory process needed to obtain approval for their product, which is a class III device. Beyond direct help, SBIR grants have allowed Nanova to raise millions of dollars in venture capital funding.
The company has received SBIR funds from the National Heart, Lung, and Blood Institute, the National Institute of Arthritis and Musculoskeletal and Skin Diseases as well as the National Institute of Dental and Craniofacial Research. Because the focus of the founders has been broad, Nanova now has four subsidiary companies working on innovative solutions in dental science, environmental monitoring and protection, antibiotic resistance and creating better medical devices.
Chen attributes Nanova's ability to flourish in part to early support from the NIH. "SBIR funding is very important to small companies with creative, innovative technologies that may not be appealing to investors in the early stages," says Chen.