You are here
SBIR-STTR-Success: Molecule Does Double Duty to Diagnose and Treat Disease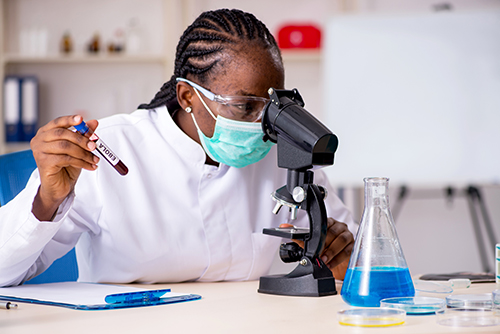 With support from the NIH Small Business Innovation Research (SBIR) program, Navidea Biopharmaceuticals is working to bring medical technologies to patients with rheumatoid arthritis, Kaposi's sarcoma, and atherosclerosis.
Specializing in developing innovative immunodiagnostic and immunotherapeutic agents to address some of the world's most critical unmet medical needs, Navidea, located in Dublin, Ohio, was founded in 1983 and obtained initial success with a gamma probe device that the company sold in late 2011. Thereafter, it turned its attention to a radioactive molecule, known as tilmanocept, as a tool to both diagnose and treat disease.
Currently, finding an effective drug to treat a patient's rheumatoid arthritis is often a trial-and-error exercise but Navidea's molecule promises to end this cycle thanks to research funded via a Phase II NIH SBIR award from the National Institute of Arthritis and Musculoskeletal and Skin Diseases. Injected intravenously during an imaging study, the molecule lights up inflammatory cells that are the hallmarks of rheumatoid arthritis. Armed with this information, clinicians can make smarter drug therapy decisions for their patients.
The NIH small business grants helped us move forward in meeting critical needs for rheumatoid arthritis and cardiovascular disease
With support from the National Heart, Lung, and Blood Institute (NHLBI) through a Phase I SBIR grant awarded in 2015, Navidea collaborated with Massachusetts General Hospital and Harvard Medical School to conduct a clinical study of its tilmanocept molecule for diagnosing atherosclerosis in HIV patients. The molecule successfully identified specific non-calcified plaque in the cardiovascular system that signal potential disease, instantly informing physicians of their patients' risk for stroke or coronary event.
Continuing its research to identify heart-related disease, Navidea was awarded a Phase 1 Small Business Technology Transfer (STTR) grant from the NHLBI in 2019 to conduct a research collaboration with the University of Alabama at Birmingham to evaluate its tilmanocept molecule for positron emission tomography imaging of atherosclerosis plaques.
"The NIH small business grants helped us move forward in meeting critical needs for rheumatoid arthritis and cardiovascular disease," said Michael Rosol, Ph.D., Navidea's chief medical officer. "With the funding support, we were able to get our molecule into people. Submitting for FDA approval for both of these indications is our next step."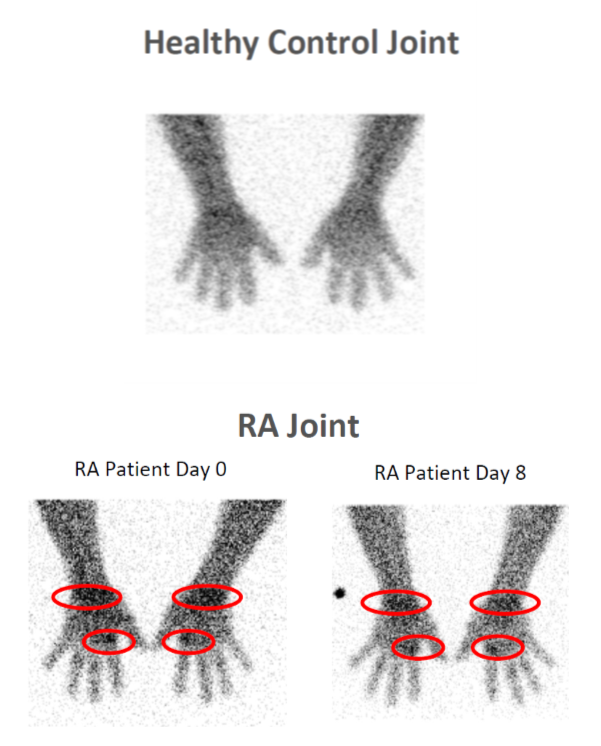 According to Rosol, the "grant funds helped us develop the molecule for diagnostic and therapeutic purposes for some of the most critical unmet medical needs in the world—rheumatoid arthritis, atherosclerosis, and cancer. You cannot get much bigger than those."
On the therapeutic side, Navidea received a Phase II SBIR grant from the National Cancer Institute that allowed the company to improve its molecule for treating Kaposi's sarcoma. These findings may inform treatment for other cancers.
Rosol and Chief Executive Officer, Chief Financial Officer, and Chief Operating Officer Jed Latkin credit NIH SBIR grant support with helping the company optimize the therapeutic agent for human use. Latkin acknowledges that "without NIH SBIR and STTR grant support, Navidea would not have had sufficient capital to investigate their molecule's potential."